Date: April 8th, Wednesday
This webinar occurred on Wednesday 4/8/2020. Click below to watch a recording of this webinar if you missed it.
Discover how a top manufacturer in Canada is using cloud-based Bluetooth Low Energy (BLE) solution to pinpoint their high value consigned inventory in 250+ retail store locations across North America. Find out how the manufacturer has daily inventory visibility from all their dealers across the country.
See how PTS, RFID Canada and BluEpyc partnered to create a solution to provide automatic real-time alerts when their BLE tagged product leaves a store and allows them to record their inventory turn in real-time, optimizing order management and shipping efficiency while allowing suppliers and vendors to keep a consistent inventory level in each store location at all times.
Find out how suppliers can:
Eliminate onsite audits
Improved payment and cash flow
Reduce emergency orders for manufacturing runs
While customers/retailers achieve:
Increased Stock Rate
Increased Sales
Increased Customer Satisfaction
Consistent Inventory Levels
Speakers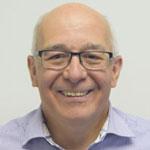 Bob Moroz
Founder and President of RFID Canada
Member of the Canadian Advisory Committees that reviews ISO standards pertaining to Automatic Identification, Bar Coding and RFID. Sits on numerous RFID standards committee for Automatic Identification and Data Capture Techniques, Identification Cards, Libraries and Animal Identification. Involved in the design, development and implementation of more than 3000 RFID systems globally.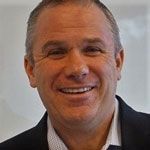 Bradley Horn
CEO and co-founder of Portable Technology Solutions, LLC [PTS]
In the year 2000 Bradley Horn and Daniel Peluso founded PTS, a company that specializes in RFID and bar code scanning software, offering SMBs access to affordable data collection applications. Brad previously served as VP of a Long Island-based contract manufacturing company. He holds a Bachelor of Science degree from Purdue University.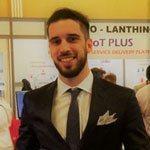 Francesco Damiani
Commercial Specialist at BluEpyc
Part of the Sales team Francesco is focus on RFID, NFC and Low Energy Bluetooth technology and manage the hardware supply chain at BluEpyc.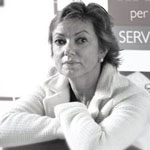 Paola Visentin
COO & Global Communication at BluEpyc (Italy)
Responsible for strategic and operational marketing activities focused on value concept: business intelligence, customer loyalty, benchmarking and market analysis, as well as liaison with RFID manufacturers distribute and the Channel Partner Network in Italy. Paola obtained her degree in Political Science at University in Padua